Steps and Running Boards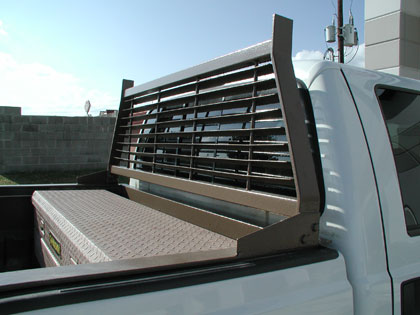 Truck, SUV, and utility vehicle steps and running boards can provide added hauling and cargo capacity. Truck bars and roof racks are especially useful in working environments and can provide added points of attachment for securing loads for longer journeys or trips over uneven terrain. Bike racks are popular choices among urban drivers and can provide added transportation options for camping, traveling, and commuting. Convenient steps and running boards can allow easy access to rooftop storage on taller trucks and SUVs, and headache racks can provide solid protection against shifting loads on full-size and compact pickup trucks. By choosing the right Houston truck bars and racks for your hauling needs, you can boost the carrying capacity and utility of your current vehicle to help you get more done.
Roof Racks and Truck Bars
If you frequently enjoy camping or hunting trips or if you just need a little more space for your everyday gear, roof racks and truck bars are an excellent way to make better use of the space you already have available. Roof racks are designed specifically to hold ladders, luggage, and compartmentalized storage containers securely overhead. They are also available in configurations that can support one or more bicycles securely. Truck racks serve a similar purpose in most cases; however, pickup truck bars and racks can also be used to secure payloads carried in the bed of the pickup and to provide added protection for these valuable items.
Gearing Up for Safety
Headache racks, nerf bars, and brush racks are designed to protect both you and your vehicle from common road and off-road hazards:
Headache racks are installed behind the back windscreen of the pickup truck and are intended to block loads from entering the passenger cabin in the event of a sudden stop or a shift in the configuration of the payload.
Nerf bars are installed alongside the truck or SUV to prevent damage to tires and side panels from sideswipes during driving. They are most commonly seen on racing vehicles but can be useful on work trucks and larger SUVs as well to provide added protection for drivers and passengers.
Brush racks may also be called grill guards or bull bars. Regardless of the name used, these rugged additions can keep brush and foliage clear of the radiator grill to ensure greater longevity for your truck.
Adding these durable accessories to your vehicle can provide you with added protection against minor collisions and load shifts while helping your truck look great and perform at its best.
Stepping Up to Life's Challenges
Ladder racks, running boards, and steps can provide secure footing for rooftop loading and unloading tasks. These Houston truck accessories are ideal for working professionals and families who enjoy camping, hunting, fishing, and other outdoor activities while providing added access to elevated storage areas. This can speed up the packing and unpacking process along with ensuring greater safety for your family at home and on the road.
We offer the best selection of Houston truck bars and racks to ensure that you can customize your truck with the accessories you need most. Our extensive lineup of top-line accessories allows you to enjoy the best selection at the best prices in Houston.